Tidying Guru Marie Kondo Confesses She Has 'Let Go' Of Perfection
In a feature for their September 2019 cover story (just right for Virgo season!) Marie Kondo reveals to Better Homes & Gardens that her life is much less 'perfect' now than what it used to be. As a cleaning and lifestyle expert made famous for her own organization method, this tidbit is likely to surprise more than just a few people. But, as she tells BH&G, the reality is that "being pressed for time is common for all of us" — even the great Marie Kondo.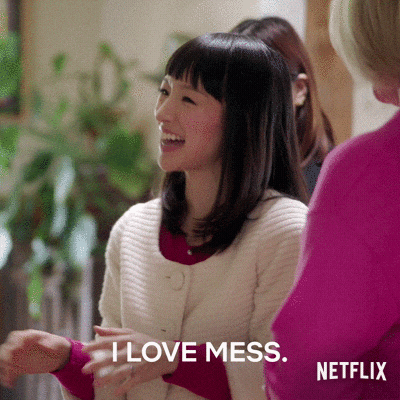 (These reactions to Marie Kondo at the Oscars will surely 'spark joy')
In line with the feature's theme of "setting the record straight" the first thing Marie tells them is that, contrary to popular belief, the home she has in Los Angeles with her family "isn't always immaculate." Managing her life with husband Takumi Kawahara, and their two daughters (ages 3 and 4), has reset the priorities in her life. "To be honest, my situation has changed since I was single," shares Marie, "I've let go of needing to maintain a perfect home all the time."
(It might be time to 'Marie Kondo' your friends and ask which ones 'spark joy')
The reality of being pressed for time has more recently weighed on her as she balances a growing business and a growing family. It has shown her that some things will have to be traded off for others. "You just have to accept the fact that you don't have a lot of time and that it's OK," She says.
What do you think about this?
The post Tidying Guru Marie Kondo Confesses She Has 'Let Go' Of Perfection appeared first on When In Manila.